Powerful ISO auditing solution
ISO 45001 Occupational Health and Safety Management
ISO 45001 Occupational Health and Safety Management Audit Software
Fully integrated solution to enable companies to achieve and maintain ISO 45001 level certification.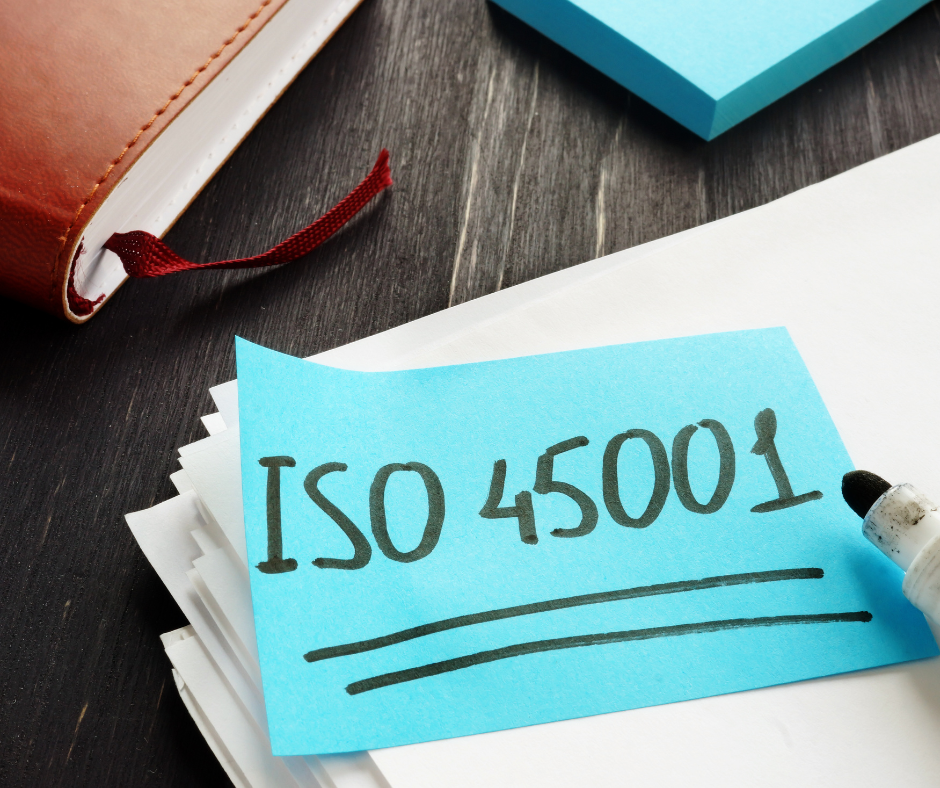 ISO 45001 is the internationally recognized standard for occupational health and safety (OH&S) management systems. It is designed to help organisations prevent and reduce work-related injury and ill-health and enable organizations to provide safe workplaces.
Achieve ISO 45001 with our ISO Auditing Software
iProtectU EHS Software is a fully integrated modular software with mobile app functionality that can help organisations achieve ISO 45001 certification. iProtectU EHS Software includes a comprehensive set of features.
Risk Assessment: iProtectU EHS Software helps identify, assess, and record operational risks.
Policies: iProtectU EHS Software helps create and implement the H&S policy, procedures and safe systems of work.
Safe systems of work: iProtectU EHS Software enables the users to create safe system of work and schedule them to be read by workers.
Operational controls: iProtectU EHS Software enables the user create, and assign tasks and controls.
Instruction, information and training awareness: iProtectU EHS Software enables the organization to raise awareness of health and safety topics among workers using the eLearning platform.
Auditing: iProtectU EHS Software has an inspection and audit module to allow the occupational health and safety management system to be audited.
How can iProtectU EHS Software support
iProtectU EHS and ISO Audit Software is pre-configured with the latest ISO audit requirements, simply follow its easy to use plan, do, check, act (PDCA) process. Our solution includes a comprehensive set of features that provide demonstrable evidence to support your ISO audit.
Environmental Aspects and Impacts Risk Assessment: iProtectU EHS Software helps identify, assess and record environmental risks. 
An essential part of any ISO standard is document control, our system provides the ability to control and distribute documents of any type with ease. iProtectU Document Management Software helps you create, store, and track your quality-related documentation. 
iProtectU EHS Software fully supports the communication of appropriate and timely information. It has a proven track record of employee engagement.  Managers can schedule documents to be read, training or communication briefings. 
iProtectU EHS Software and Auditing Software helps you conduct audits of your quality management system and other ISO requirement and is pre-configured with a complete suite of audit templates.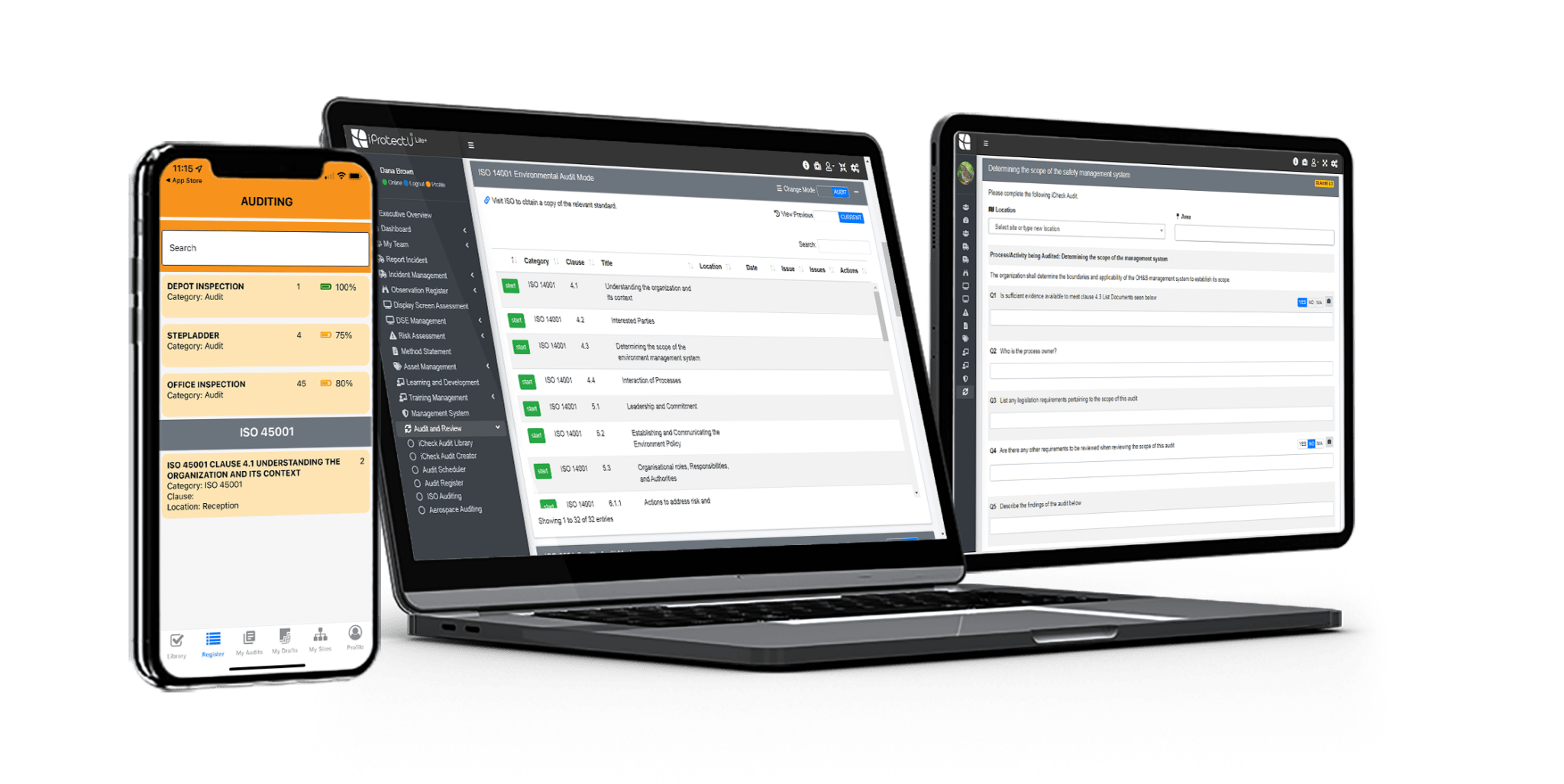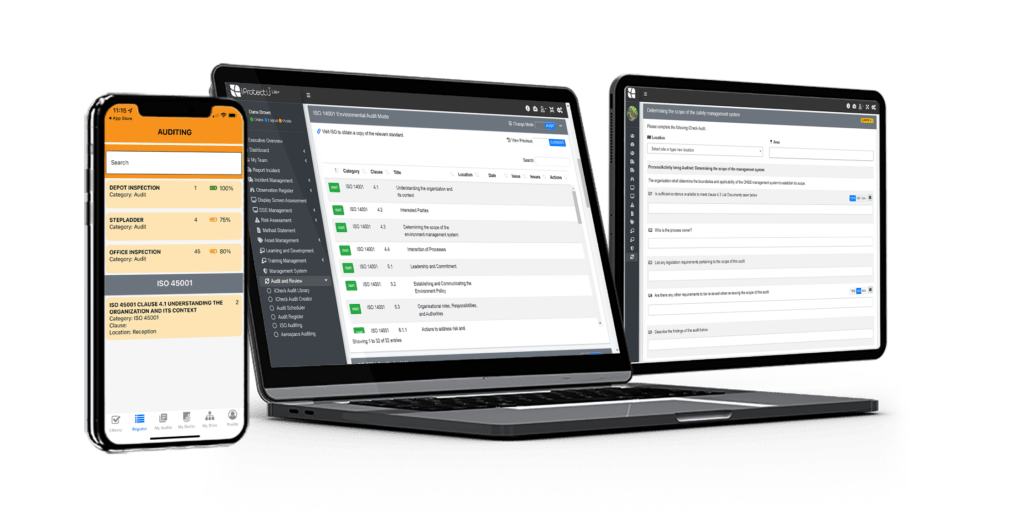 iProtectU ISO Auditing is fully integrated into the modular EHS software. Supported by Android and iOS mobile apps, our solution simplifies compliance management to internationally recognized ISO requirements.   iProtectU iCheck and ISO Audit modules will enable your organisation to achieve and maintain certification.  Our quality management software is trusted by quality professionals, auditors and our clients. 
Our ISO Audit management software offers several benefits for businesses seeking to streamline their ISO compliance efforts. It provides a centralized platform for managing all ISO-related documentation and audits, making it easier to track progress and identify areas for improvement. Read more about our ISO Audit Management Software below.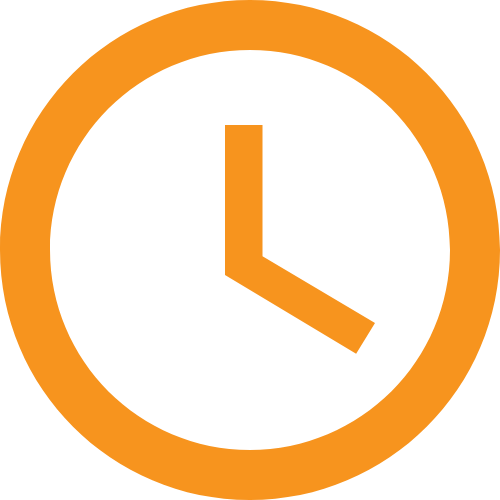 Schedule ISO audits to users to complete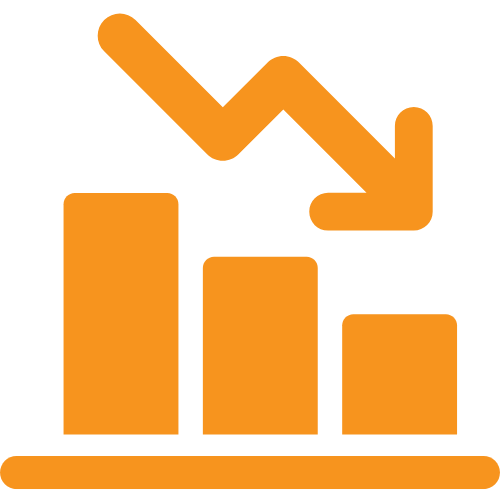 Real-time metrics and Office 365 integration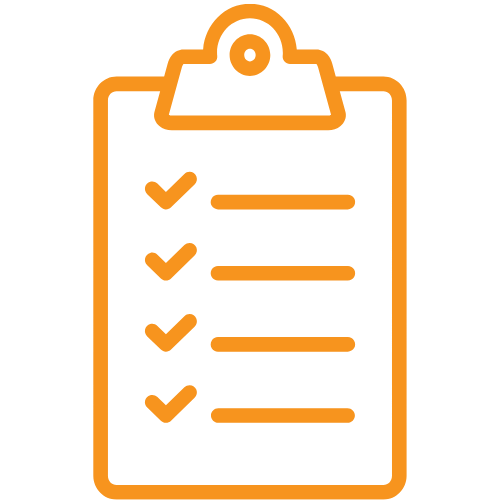 Pre-installed ISO compliant audit forms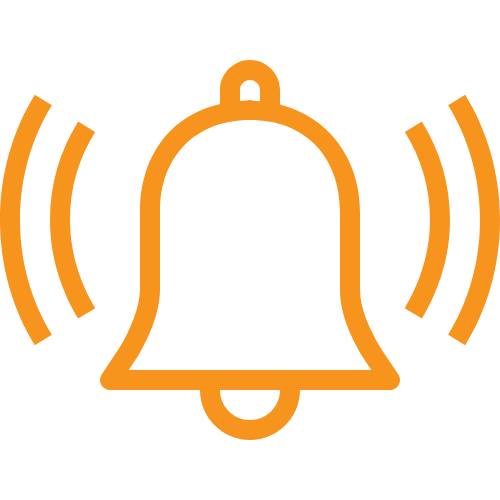 Ensure up to date audits with automated emails

iOS and Android supported APPS included
iProtectU ISO Audit Software Benefits
The benefits of using iProtectU EHS Health and Safety Software to achieve ISO 45001 certification, include: 
Improved Compliance: iProtectU EHS Software can help identify relevant legislation applicable to the organisation ensuring a legal register is developed within the EHS software.
Increased protection of workers: iProtectU EHS Software can help protect workers from work-related injury and ill-health through identifying risk and helping managers ensure operational controls are in place.
Reduced risk: iProtectU EHS Software can support the reduction of near misses, incidents, and dangerous occurrences in the workplace. The hazard reporting app will enable workers to report any potential hazards immediately.
Increase productivity: The EHS software will support the workplace to have a strong consistent standard within operational workstreams ensuring consistency. 
Lower insurance costs: Implementing iProtectU software demonstrates due diligence in managing and protecting workers. A by-product of this is that work-related insurance claims decrease.
Clear data: iProtectU has a executive overview which displays data in a manner that allows informed decisions to be made. The health and safety software improves managerial oversight which foster management involvement and accountability.
Occupational health focus: iProtectU software will support HR managers to raise mental health awareness and support an improvement of employees physical and mental well-being at work
Position the organisation as a world leader: Achieving ISO 45001 the organisation will stand out as an industry leader and set the organisation apart from competitors. This will help boost stakeholder confidence and trust. 
Our ISO Auditing Software Success Stories
We are the leading provider of customisable EHS software and GRC software compliance solutions. Our solutions are innovative, disruptive and set the standards that others follow.  
Arrange your demonstration
Let us show you how we can transform your compliance management
Choose a date and time for your demo (no obligation) and we will be in touch.